7 Day Maritime Golf Adventure
7 Day Maritime Golf Adventure
Arrive Moncton New Brunswick Airport
Day 1  –  Golf at Royal Oaks –  Drive to Fredericton New Brunswick stay at Radisson Hotel
After a good night rest at Wingate Hotel Dieppe N.B., you will start off your Maritime golf adventure at Royal Oaks.
After your round head to the beautiful clubhouse and enjoy some delicious food and drinks at Crosswinds Bar and Restaurant. Your next step will be travel to Fredericton N.B. and check in to the brand new Radisson Hotel, located right on site at your next golf course. Enjoy the amenities that Kingswood complex has to offer and maybe get some practice on the fun and challenging executive par 3 course at Kingswood.
Day 2 – Golf at Kingswood – Drive to St.Andrews New Brunswick stay at Algonquin Resort
After enjoying the day at Kingswood Golf Course head back to the clubhouse and the lovely food and beverage at Sam Sneads Restaurant. From Kingswood, you will set out on a beautiful scenic drive from Fredericton to St.Andrews N.B.
After your scenic drive through river valleys to the scenic coastline of the Bay of Fundy you will check into the Historic and beautiful Algonquin Resort. Enjoy the evening in this quaint seaside town with its unique shops, bars and restaurants, and of course the beautiful and historic Algonquin Hotel.
Day 3 – Golf at Algonquin Resort –  Drive to Moncton New Brunswick stay at Wingate by Wyndham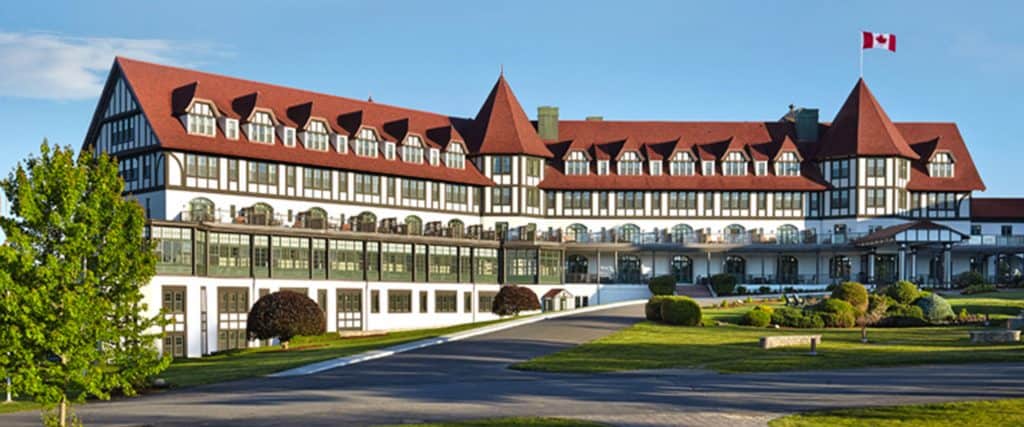 Day 4 – Golf Glasgow Hills – Drive to Crow bush stay at Rodd resort at Crowbush
After a scenic drive from New Brunswick to Prince Edward Island across the longest bridge in the world, you will start off your island golf adventure with a round at Glasgow Hills a beautiful and scenic coastal course. After a great round of golf head into the beautiful clubhouse to enjoy the food and beverage that good folks at Piper's Restaurant have to offer.
Next stop on your adventure will be Rodd Resort at Crowbush where you will check in to your Accommodations. Enjoy the full-service hotel with its beautiful views and delicious food.
Day 5 –  Golf at Crowbush Cove
Head off to the Links at Crowbush to enjoy a fun and challenging day of golf after your round head back to the Rodd resort at Crowbush to enjoy the amenities maybe catch another round or enjoy the beauty of the local area.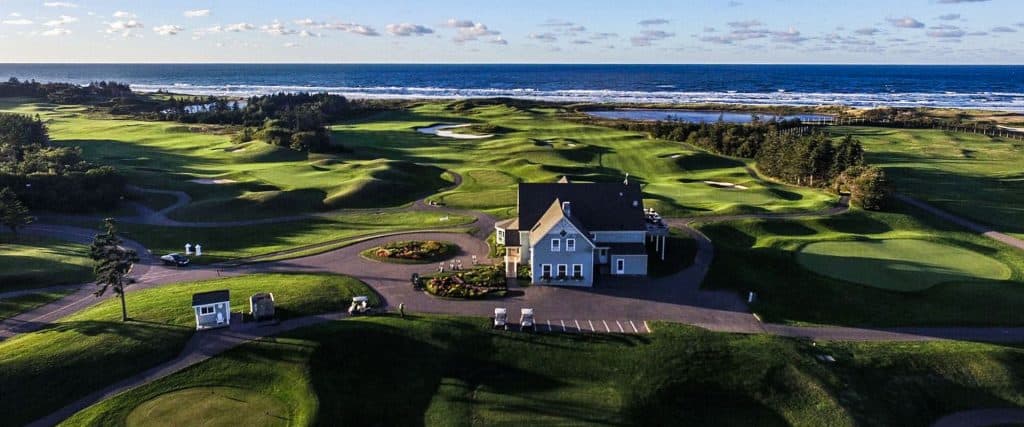 Day 6 – Golf at Brudenell
After a good breakfast head off for the 30 min drive to Brudenell after a great day of golf head back to the clubhouse to enjoy some food and beverage or head back to the resort and enjoy the full-service resort at Crowbush.
Day 7 – Golf at Dundarave– Back to Moncton N.B. Wingate or Airport
Cap off your Maritime golf adventure with a round at the beautiful and challenging Dundarave Golf Course. After your round head to Club 19 to enjoy a well-deserved meal. From there it's time to head back to Moncton N.B. to check in to Wingate once more enjoy the full-service hotel and all that Moncton area has to offer. Maybe try to squeeze one more round in last chance for bragging rights.
ENQUIRE ABOUT THIS TOUR