Join me, Heather Wanamaker, and discover one of my favorite countries, ICELAND, "The Land of Fire & Ice" or I like to call it "The Land of Rainbows & Waterfalls". Iceland is a natural spectacle. To truly appreciate the incredible landscapes, epic waterfalls and glacial wonders, your best bet is to hop on a plane and come on over with me. Every day you can expect to see different scenery from one of Europe's most imposing glaciers, lava rock formations, dynamic coastlines, volcanic black sand beaches, thunderous waterfalls, floating icebergs to boiling mud pools. We will have a local guide join us for the tour and they will immerse us in the unique culture of the island.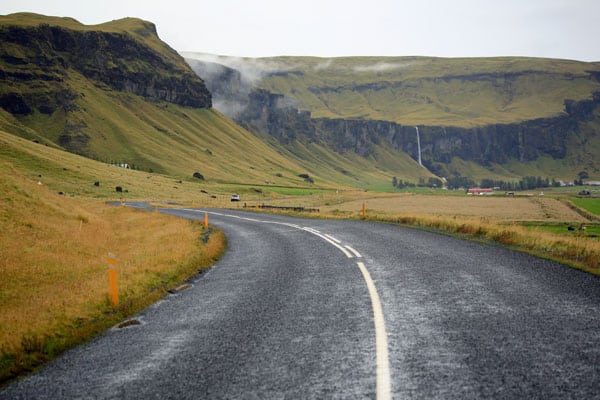 Iceland is one of the greenest countries in the world, with almost all energy coming from renewable resources. It is consistently ranked one of the happiest countries in the world.
We will be visiting the Blue Lagoon, which is a magnificent site to see, just imagine, soaking in the mineral rich, hot azure waters while admiring the moonscape lava landscape surrounding you, an experience you will never forget, so relaxing!!
We will be stopping to visit at a cave where Icelandic families built a cozy homestead and farm during the early 20th century. Along the way we will see grass covered turf houses and one lane bridges and hundreds of sheep wandering in the fields along with the stunning Icelandic horses.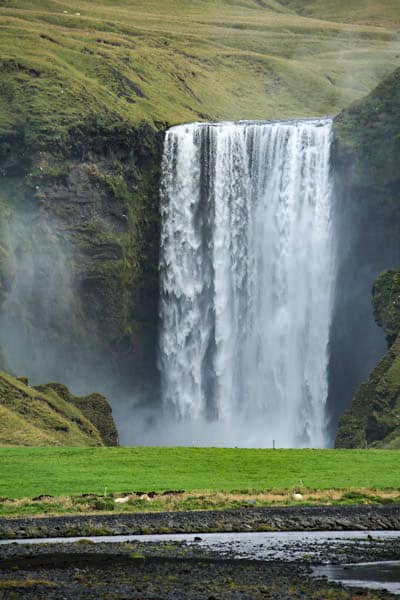 We will explore the Golden Circle area. Oddly for a circle, it has three points. The first is Thingvellir National Park, an area of incredible historical and geographical significance. Its giant fissures signal the meeting point of two continental plates. We then travel to the mighty Gullfoss, a spectacular three tier waterfall that drops suddenly into a deep cavern, creating a dramatic landscape like no other. Surrounded by lush, green countryside, the mist and spray create rainbows in the air providing brilliant photo opportunities. The final stop at the extraordinary Geysir geothermal area, where every ten minutes Strokkur shoots steam high into the air is an incredible site to see.
My favorite area to visit is the Jokulsarlon Glacier Lagoon. Here you will discover this monumental glacier lake which is the largest in Iceland. There are a parade of large and small icebergs with such beautiful blue colors floating on and under the pure, icy water. This lagoon is so exceptionally beautiful that it has been used as a backdrop for Hollywood films and a set for reality television shows. Across the road is the dramatic Diamond Beach where icebergs wash up on shore and sparkle like diamonds when the sun hits them.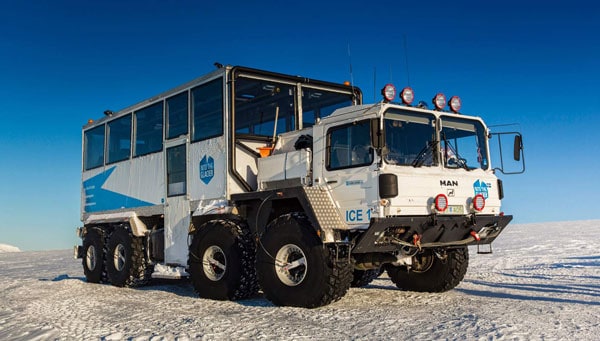 One of the highlights of the trip is that we will be taking an exciting journey on top of a glacier in a 8 wheel glacier truck. It will bring us to the entrance of an ice cave, from there we will enter into the glacier itself with an experienced guided excursion. You will see colours of blue you never knew existed and learn how glaciers hide the secrets of history.
Reykajavik is the capital of Iceland and a very quaint city that we will be spending time in. It is a very safe city and very easy to walk to various restaurants and they have beautiful shopping as well, no box stores, lots of different local shops with unique merchandise.
If you want a trip of a lifetime, Iceland is the trip for you, it is said that it is a magical place that you will never forget, and I know it and believe it, so I hope you come along with me and see for yourself, you won't regret it!!!
DAY 1
We will start our first day by visiting the beautiful Blue Lagoon and unwind and relax in the soothing milky blue warm water.  This is a geothermal spa like no other, the experience is unforgettable, a great way to start our adventure in Iceland.
Relaxing
Milky Blue Warm Water
Geothermal Spa
Unforgettable
Lava Field
DAY 2
We will be travelling along a lush green countryside on our way to the Golden Circle area today and your eyes will grow weary from trying not to miss anything. We will witness a spectacular three-tier waterfall that drops suddenly into a deep cavern, the mist and spray creating rainbows, bring your camera!!!
Geysir
Cave
Waterfalls
Rainbows
Hot springs
DAY 3
Today we will drive along the south coast of Iceland and get to experience walking behind the beautiful Seljalandsfoss waterfalls.
It is a pleasure for all your senses; you can admire the fields through the falls, feel the mist on your skin and listen to the roar of the tumbling water.
This is a photographers dream location, but bring a protector to cover your camera there is a lot of mist.
You will need a waterproof jacket.
DAY 4
Today we visit my favourite place, the Jokulsarlon Glacial Lagoon. Here we will enjoy the breathtaking sight of a massive glacier along with icebergs floating in the lagoon surrounded by green rolling mountains. Everywhere we look is stunning. On the beach, we will see ice that sparkles like diamonds when the sun hits it. To me, this is nature in its finest form; you can get lost in the natural beauty of the place.  This is a Backdrop for Game of Thrones
DAY 5
We will drive to the Greenhouse Village of Hverageroi which is one of the few sites in the world located directly in the middle of a geothermal area.  It is called The Flower Village because the greenhouses flourish due to the hot springs.  Today we will tour Hellisheioi Power Plant
DAY 6
We travel to West Iceland and take part in an incredible adventure today. We will board an 8-wheel glacier truck that will take us on top of a glacier to the entrance of an ice cave. We will take a guided excursion into the heart of the glacier, where you will see incredible blue colours you never knew existed.  You will need sunglasses, warm clothing and hiking boots.
DAY 7
Today is your own day to explore, walk, shop, visit museums, cathedrals or just relax in the capital city of Reykjavik. There are numerous one of kind shops with unique gifts and clothing that you will only be able to find in Iceland.  Hallgrimskirkja Cathedral.
DAY 8
Today we say goodbye to Iceland but I am sure this will be one of the most unforgettable countries that you have ever visited.
---
$ 5,999.00 per person based on  double occupancy
$ 7,499.00 based on single occupancy
Deposit of $ 1,000.00 per person upon booking
Final payment due May 1, 2020
Air from Saint John Included in price
---
ENQUIRE ABOUT THIS TOUR