India – Escorted by Ellen Tucker
India – Profoundly Mysterious and Gloriously Exotic
Escorted by Ellen Tucker
12 Nights | 13 Days
Our adventure by land and river will touch all of your senses, from Kolkata, where Mother Teresa's humble home and tomb provides a place of pilgrimage, to the Rajbari Temples devoted to the Hindu god Shiva. Your Ganges voyage delves deeply into India's fascinating historical and religious heritage, working its charm in myriad ways and leaving you with memories that will forever endure.
Complex and beguiling, India is a country like none other. Wondrous sights rich in romance and intrigue come alive in the "Golden Triangle"- Delhi, Jaipur and Agra.
We begin our discoveries with five luxurious nights at three different award-winning Oberoi hotels. Enjoy a rare opportunity to see the Taj Mahal twice—once at sunrise and once at sunset.
From Agra we travel to "Pink City" of Jaipur for two nights to explore Rajasthan's princely city. We have much to amaze us here including the Amber Palace and an ancient observatory.
Next we fly to Kolkata to board our beautiful river boat, the Ganges Voyageur II, for the next seven nights. We then sail along the Ganges visiting villages only a few visitors get to see each year. Whilst onboard, we can savour the new Wellness Program centered around India's ancient tradition and practice of yoga. Led by a certified and resident yogi, this complimentary program offers celebrates the different types of yoga , group lectures and classes as well as individualized meetings, so that regardless of your knowledge of yoga, you can participate in this culturally immersive program comfortably.
Available on every sailing, the complimentary Wellness Program – led by a certified and resident yogi – will celebrate the holistic health benefits of yoga with daily sessions introducing the different types of yoga, group lectures and classes as well as individualized meetings, so that guests at every stage of their practice can participate in this culturally immersive program comfortably. An accompanying "Nutrition and Wellness Food" menu has also been developed especially for this program. Featuring organic items and guidelines for eating healthy, the menu will be available daily during breakfast, lunch and dinner service.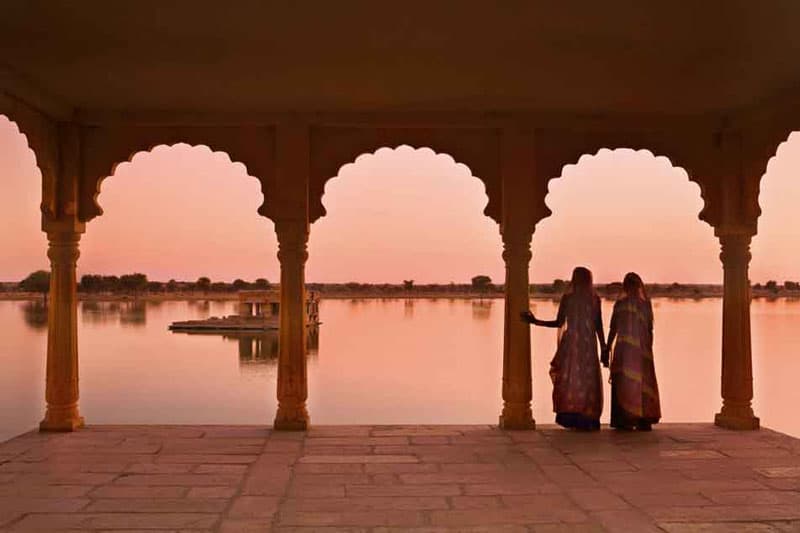 Itinerary
Day 1 – February 13, 2020:  New Delhi
Arrive at New Delhi Indira Gandhi International Airport. We will be greeted by a Uniworld representative and transferred to our hotel, the beautiful Oberoi New Delhi Hotel. Its sophisticated comfort will offer you the perfect launching pad for your exploration of the city.
Day 2 – February 14, 2020: New Delhi
India's sprawling capital city is colorful, confounding and completely captivating, an exhilarating mixture of ancient and modern, sacred and secular. Your perfectly paced, expertly-led city tour provides a soft landing, an ideal first foray into this fascinating land. The capital of modern India, New Delhi is not one city but many. Sprawling, home to 17 million people, inhabited for at least 2,500 years, New Delhi has been built and destroyed and rebuilt numerous times, and all of its conquerors have left traces. Our panoramic tour today will show us some of its most remarkable landmarks.
Featured Excursion: India's Capital City
Day 3 – February 15, 2020 –  New Delhi, Transfer to Agra
To gaze upon the Taj Mahal is a moment at the top of countless travel bucket lists, as well it should be. Widely considered one of the most beautiful monuments ever created, this "elegy in marble" is guaranteed not to disappoint—especially when viewed at the magical hour of sunset, as you are fortunate enough to see it today. This morning you will check out of your New Delhi hotel and head south via motorcoach to Agra. Once known as Akbarabad, Agra was the capital of the Mughal Empire for 100 years, until Shah Jahan moved the government back to Delhi—but Agra was the site of his best-known building project, the exquisite Taj Mahal, which draws visitors from all over the world.
Featured Excursion: Majesty and Grace: The Taj Mahal at Sundown
Day 4 – February 16, 2020: Agra, Transfer to Jaipur
Is the Taj Mahal best seen at sunset or sunrise? It's an impossible question to answer, so we now have the rare pleasure of experiencing both. Wake up early this morning for a second visit to this unforgettable site, so you can see the white marble monument aglow with the rosy tinge of dawn.
Featured Excursion: Early Morning at the Taj Mahal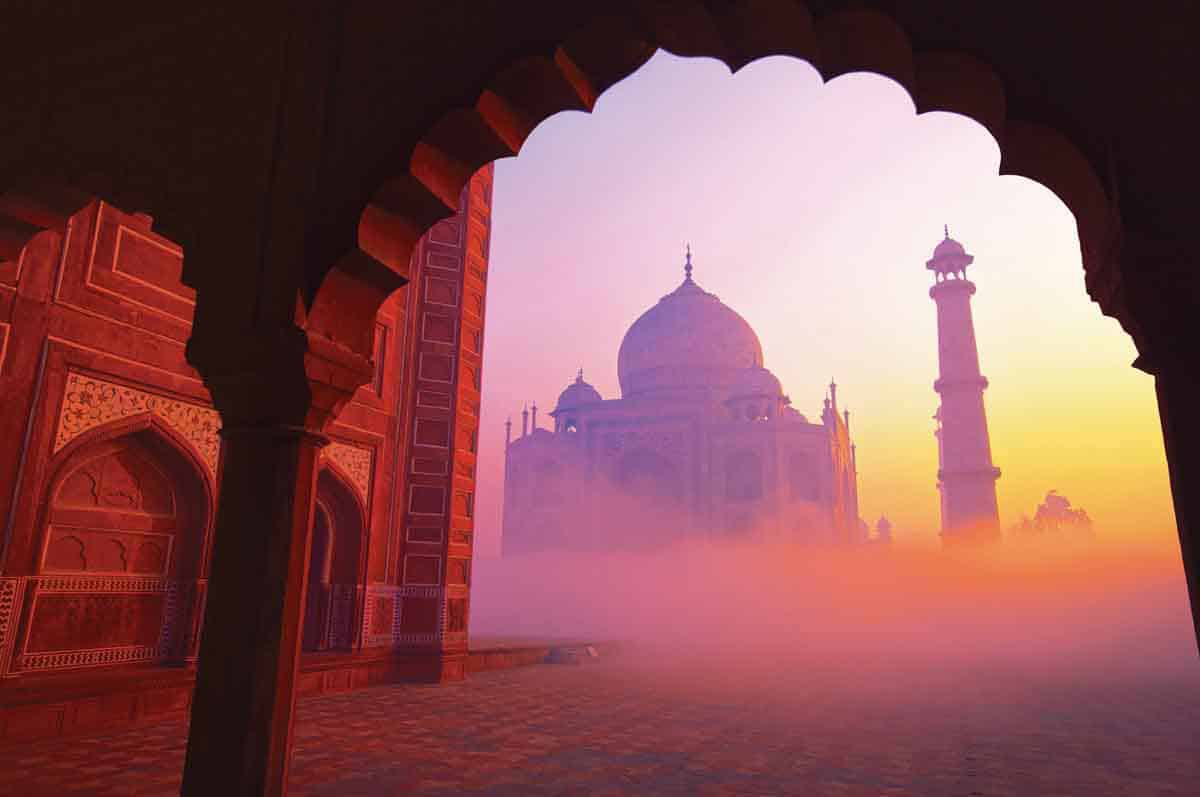 Day 5 – February 17, 2020 – Jaipur
Pink is the color of hospitality in Rajasthan, which gives you an idea of what to expect in the "Pink City" of Jaipur. You'll see some marvelous things here, including the Amber Palace and JantarMantar, an ancient observatory still used by local astrologers to determine the position of the stars. What do the stars reveal about your destiny? You can find out today.
Featured Excursion: Jaipur – Rajasthan's Princely City and Amber Fort
Day 6 – February 18, 2020:  Jaipur, Fly to Kolkata (Embark), Cruising the Ganges River
Settle into your beautifully appointed suite aboard the Ganges Voyager II in Kolkata (the city formerly known as Calcutta), the gateway to your journey along the world's holiest river. You leave Jaipur early today and fly to Kolkata, India's second-largest city, the longtime capital of the British Raj, and the city many Indians consider their nation's intellectual capital. Like Jaipur, it is young compared to the millennia-long history of the subcontinent; it was founded by the East India Company late in the 17th century. You'll board the Ganges Voyager II, your supremely comfortable traveling hotel for the next seven nights, and settle into your suite. Enjoy a Welcome dinner and a cultural performance to cap your day.
Day 7 –  February 19, 2020: Kalna
As incredible as it sounds, India is the birthplace of four of the world's major religions (including Buddhism and Hinduism), and Kalna—India's "Temple City"—has some of the most magnificent examples of Hindu temples on the entire subcontinent. Kalna, once an important trade port on the river, is best known today for the magnificent Hindu temples built by the maharajas of Bardhaman in the late 18th and 19th centuries. They are your destination today.
Featured Excursion: India's "Temple City
Day 8: February 20 Matiari
Your ship serves as a time machine today, transporting you hundreds of years into the past, as we travel to an artisan village where craftsmen use materials and techniques that have remained unchanged for centuries. Matiari, a West Bengal village nestled above the banks of the river and surrounded by farms, is also home to a thriving metal-working tradition that you will see in action today.
Featured Excursion: Matiari Master Craftsmen with an Introduction to Brass
Day 9: February 21 Murshidabad, Baranagar
Curiosities abound in India, and that includes the country's eclectic architectural styles, but a palace with a thousand doors? Such a thing does indeed exist, as you'll see for yourself today, along with some famous terra-cotta carvings, the ruins of a mosque and yet another cultural curiosity—the game of cricket, India's beloved (and rather complex) national sport. Today's adventures take you to a duo of Bengali towns – Murshidabad and Baranagar – each one boasting surprising and beautiful architectural monuments closely linked to the ruling families of the area.
Featured Excursion: Visit to Murshidabad City, ride by buggy to Katra Mosque and visit Baranagar village. This evening, following dinner onboard, take in a lively and fun-filled Bollywood-style show, complete with music and dancing.
Day 10:  February 22 The Ganges
One of the world's most sacred bodies of water, the Ganges River flows through a myriad of small villages and highly populated cities throughout India and Bangladesh. Take in the remarkable scenery as you sail and be on the lookout for a rare sighting of the endangered Ganges river dolphin.
Wellness: You may choose to relax and unwind with a body massage or treatment onboard at the soothing Voyager Spa.
Day 11: February 23 Mayapur, Chandannagar, Kolkata
Few places of worship exist on such a head-spinning scale as what you will witness today in Mayapur, the center of the international Hare Krishna movement and home to the new Temple of the Vedic Planetarium, still under construction. Most students of history know a thing or two about the British colonial powers in India, but few are aware that the French had colonies here as well. You'll visit this former French outpost today.
Featured Excursions:
Hare Krishna complex and Temple of the Vedic Planetarium
India's French colonial heritage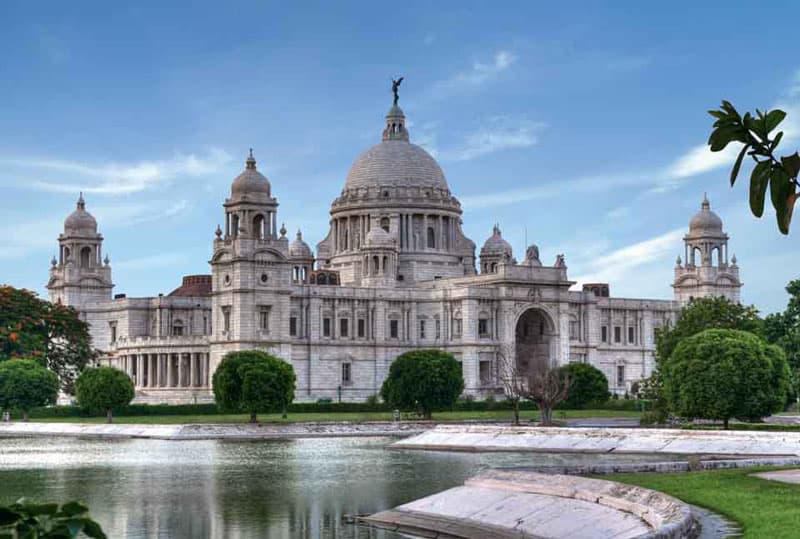 Day 12: February 24 Kolkata
The city of Kolkota is virtually synonymous with the enduring legacies of Mother Teresa— recently canonized as a Catholic saint—and the colonial-era British Raj, both of which you will get better acquainted with today.
Featured Excursions:
Kolkata city tour – visit the Flower Market, colonial sites and Kumartulli
Choice of NGO's Kolkata Rescue visit or Mother Teresa's home and tomb
Enjoy a Farewell dinner tonight.
Day 13: February 25 Kolkata (Disembark)
Your incredible Indian adventure ends early this morning, as you disembark and transfer to the Netaji Subhas Chandra Bose International Airport for your flight home – or extend your journey with an optional extension in Varanasi.
ENQUIRE ABOUT THIS TOUR