Pompeii, Sorrento & the Bay of Naples
Pompeii, Sorrento & the Bay of Naples
8 Days:
Jan 13 – Sept 9, 2020
What's included
Just You Tour Manager as your host
7 nights in a 4-star hotel
12 meals: 7 breakfasts, 5 dinners
Specialist Local Guide
Welcome drink & farewell get-together
Overseas arrival transfers​
Porterage
Audio Guide
Included excursions
Pompeii tour
Sorrento & lemon groves
Optional excursions
Capri
Herculaneum tour
Herculaneum tour & the National Archaeological Museum in Naples​
Mount Vesuvius
Amalfi & Ravello
Sorrento cooking class and lunc
Pre-bookable excursions: Herculaneum (without Naples add-on), Mount Vesuvius and Amalfi & Ravello can be pre-booked as a package.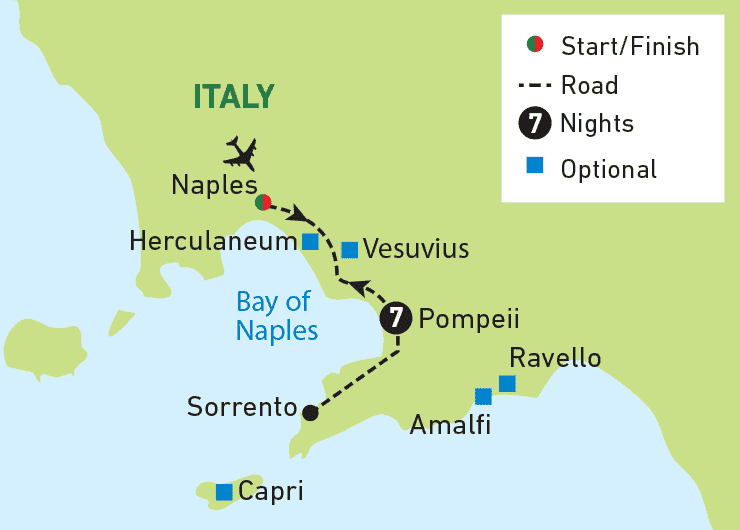 Itinerary
Day 1 – Naples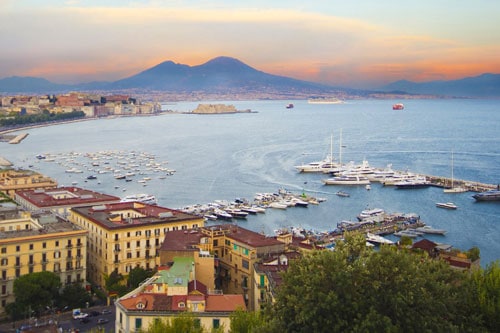 Make your own way to Naples, where we'll meet you at the airport and transfer you to your hotel. You'll meet your travelling companions over a drink and dinner this evening.​
Famous for its beauty, mild climate and fascinating history, the area's attractions range from lovely resorts and idyllic islands to world-famous archaeological sites. With its picture-perfect streets, laid-back café culture and great cuisine, where better to experience the Italian lifestyle.
Located close to the UNESCO-listed ruins of Pompeii, our hotel offers magnificent views over Mount Vesuvius.
Day 2 – Pompeii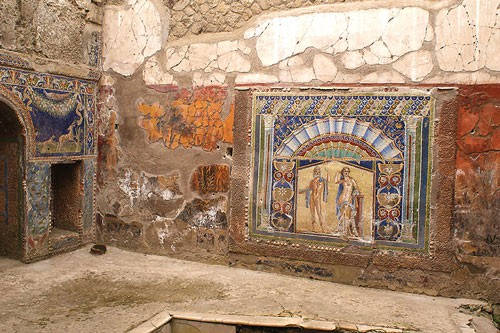 Few places have captured the imagination quite like Pompeii and today we will discover its sights. Our explorations begin with a walking tour of the modern city visiting the Shrine of Our Lady of Pompeii, before attention turns to the remarkable archaeological site.
Pompeii's sheer scale is immense and on our guided tour you will be able to imagine what life was like before Vesuvius erupted in 79AD, smothering the town and its inhabitants in hot ash. As we wander through the streets we'll see villas decorated with frescos and brightly coloured mosaics, the remarkable Roman baths and spectacular amphitheatre.
There are many pizzerias and restaurants located within walking distance of our hotel and this evening has been left free for you to dine out with your travelling companions, if you wish.​
Day 3 – Capri
You are free to explore further at your own pace today. Alternatively, why not join our optional excursion to the beautiful island of Capri.
Day 4 – Herculaneum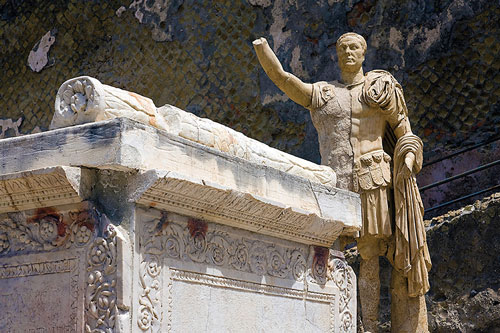 This morning we offer an optional excursion to the Roman town of Herculaneum, which was buried by the same eruption that destroyed Pompeii.
We'll enjoy a guided tour of the ruins here, which are actually better preserved than their more famous counterpart.
If you prefer, you can relax and enjoy the facilities at your hotel, which include a roof-top terrace with panoramic views of Mount Vesuvius.us.
Day 5 – Mount Vesuvius
Enjoy another day at leisure or join our optional excursion to Mount Vesuvius, which last erupted in 1944.
Having admired Vesuvius from a distance so far, this is your opportunity to experience it close up.
This evening is free for you to relax with your travelling companions and maybe enjoy dinner in a nearby restauran​t.
Day 6 – Amalfi & Ravello
You can spend today at leisure or you may choose to join our full-day optional excursion. We'll head off on a scenic coastal drive to the beautiful towns of Amalfi and Ravello, which we'll explore.
Day 7 Sorrento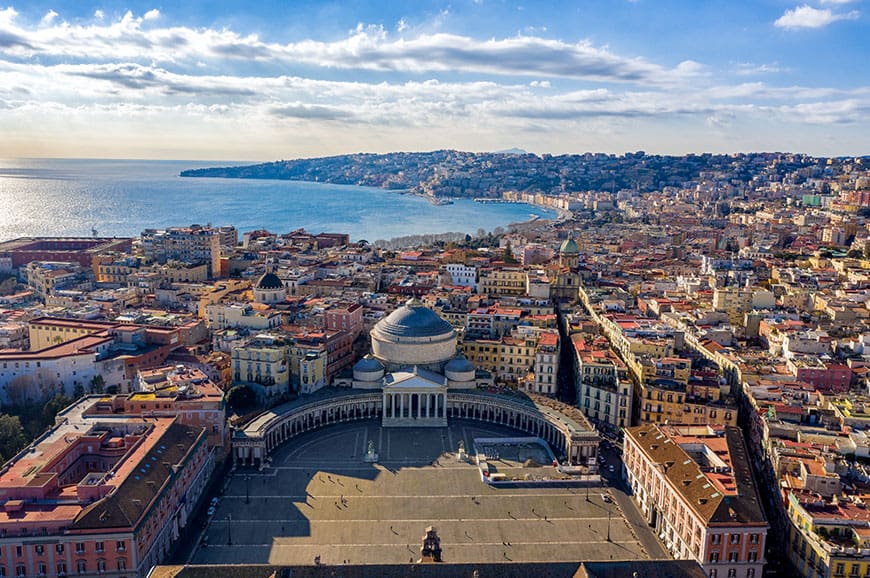 We'll spend the final day of our tour in the lively seaside resort of Sorrento, which boasts stunning scenery as well as elegant restaurants, pavement cafés and a variety of shops. In the company of your Tour Manager, enjoy the bustle of the main square, stroll through narrow lanes, dip into traditional trattorias and step inside intriguing ateliers.
Limoncello is a popular drink in this part of Italy and we'll visit a producer to find out more. As you stand amongst the colourful lemon groves from which the main ingredient hails, you'll enjoy a tasting and learn about the processes used to create this traditional Italian liqueur. You could even join our optional 3hrs cooking class followed by lunch  for a chance to learn to cook typical recipes handed down for many generations.
This evening we'll enjoy a farewell get-together and dinner at the hotel.
Day 8 – Departure Day
At the end of your tour, you can join your fellow travellers on a transfer to the airport or choose to make your own arrangements.
ENQUIRE ABOUT THIS TOUR