We look forward to providing you with great customer service! With a wealth of experience and travel knowledge as well as Maritime Travel's wide range of travel products and services, we can help you plan your next dream adventure.
We are here to make your Travel Dreams a Reality.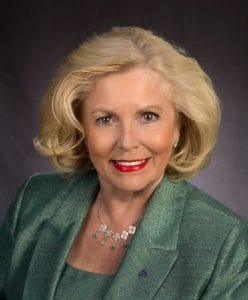 Ellen Tucker, Bsc, CTC, CTM
Former President of Freedom Travel has shared her love of travel for over 30 years, 15 years of which she hosted the television program "All About Travel" on CBC-CHSJ GLOBAL. Ellen each year personally directs and escorts our tours and cruises around the world, and is interested in continuing to escort tours as a senior advisor with Maritime Travel.
Email: etucker@maritimetravel.ca