Albert County Discovery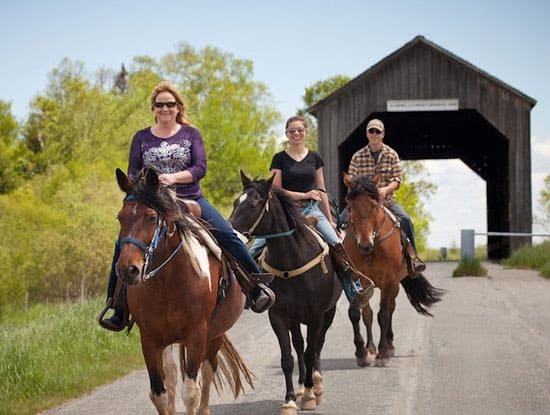 This is a two day self-drive filled with excitement, heritage and unique experiences. You have the opportunity to hit the highlights of the city of Moncton, as well as the Bay of Fundy.
This includes all entrance passes at Resurgo Place Transportation Museum, the Hopewell Rocks for a high and low tidal exploration, Albert County Museum, Saddle & Paddle (horseback & kayak) at Broadleaf Guest Ranch and, of course, scenic hiking and Fat Biking at Fundy National Park, plus two overnight accommodations at waterfront gem at Artisan's Suites or rustic Broadleaf Guest Ranch, which includes breakfast.
Other meals and local shopping costs not included. From the city bustle of Moncton to the fishing village of Alma – you will be immersed in culture and history every step of the way.
What's Included:
Entrance to Resurgo Place Transportation Museum
Entrance to Albert County Museum
Admissions Hopewell Rocks, 2 day pass
2 nights accommodations with a view
Adventure Saddle n' Paddle
Adventure Fatbike or Hike at Fundy National Park
ENQUIRE ABOUT THIS TOUR