Western Charlotte County Exploration
Western Charlotte County Exploration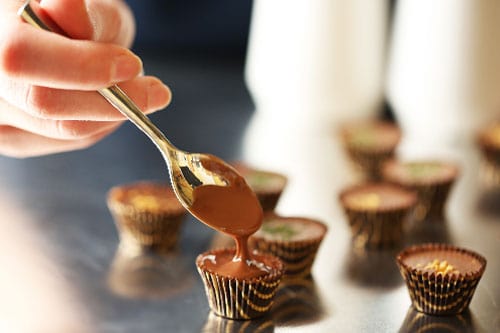 When you take a long awaited trip to St. Andrews by the Sea and St. Stephen – you want to take it all in. This package allows you the chance to do just that.
You will need to walk and explore both of these scenic towns after you indulge in New Brunswick's famous Chocolate Museum – you cannot walk away without treating yourself!
This three day/four night package is filled with the fresh air of the sea while taking in the "must see and do" of the region. It includes a visit to the Market Wharf, the Huntsman Marine Science Centre where you will have a Unique Experience customized only for you.
Huntsman Marine Science Centre
Animals and plants that live in the intertidal zone – the land that is exposed when the tide is low – are some of the hardiest in the world. These marine creatures are adapted to survive major swings in environmental conditions. Imagine … one minute they are exposed to the drying air; the next minute they are under cold seawater. In winter, temperatures on the shore can drop to -30 °C and in summer temperatures rise to +30 °C. Who are these tough creatures? Join Huntsman Marine's Resident Naturalist to explore the Bay of Fundy intertidal zone and uncover the diversity that call this area home. Bring your boots as we wander in and out of tide pools to peer under the rocks. What we collect, we will take back to the lab for a closer look. Participants will learn to observe like a biologist and also get to experiment with the behaviour patterns of a special group of animals – the Echinoderms.
The Following Day
You will have the choice between two optional activities either the breathtaking tour of Kingsbrae Garden where the llamas may even join you for lunch! Or if the tide permits, you may explore stunning Minister's Island to explore the Summer home of William Van Horne. It's your vacation!
Let's make sure you really, really enjoy your specific interests. You may not even want to leave your getaway accommodation as you will be staying at Dominion Hill Country Inn where you will be completely able to relax in absolute comfort.
What's Included:
4 Nights Accommodations at Dominion Hill Inn
St. Stephen Chocolate Museum Tour
Sightseeing as Noted
Huntsman Marine Science Centre
Visit the St. Andrews Blockhouse
Optional  Choose between one at time of booking 
Kingsbrae Garden lunch with Llamas OR Minister's Island
What's  not included:
Meals except for lunch at Kingsbrae Gardens
ENQUIRE ABOUT THIS TOUR