Embrace the Scents, Sights & Sounds – Edmundston
Embrace the Scents, Sights & Sounds – Edmundston
Embrace nature and your artistic side with a two day/ two-night taste of Edmundston.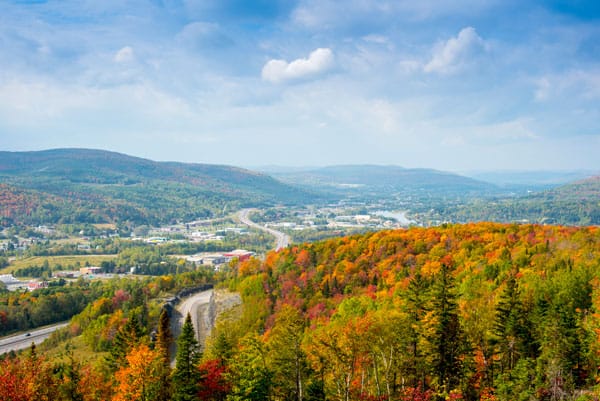 This package allows you the flexibility to really take in the sights and truly relax while learning, seeing and tasting some of the best of the region. You will be surrounded in comfort at the Four Points Sheraton to help you rest and rejuvenate while on vacation.
Exploring at your pace, your itinerary will allow you to enjoy a self-guided walking tour around Edmundston, a church tour of the Cathedral of the Immaculate Conception, delicious lunch reservations each day as well as a little playtime at the railways at Du Réel au Miniature: Interpretation Centre Miniature Railway Museum.
Of course, your mind, body and soul will be craving some time in nature. The beautiful scenery of the Botanic Gardens is purposefully aligned with a hike at Sentier du Prospecteur.
It will provide you the time to relax, and fill your lungs with fresh air and the therapeutic scent of forests and roses.
What's included:
2 days/2 nights per person
Accommodation at Four Points by Sheraton
Self-Guided Walking tour
Cathedral of the Immaculate Conception
Du Réel au Miniature: Interpretation Centre Miniature Railway Museum
Botanical Garden
Hike Sentier du Prospecteur
ENQUIRE ABOUT THIS TOUR