City and Two Coasts Adventure
City and Two Coasts Adventure
You want a vacation that has it all? Adventure, culinary, culture and a history lesson – all packed for you and your family in this three day/ four night hands-on vacation package. Package highlights include getting your feet dirty as you explore the ocean floor of the world's highest Bay of Fundy tides at Hopewell Rocks, then continue your adventure to Saddle and Paddle at Broadleaf Guest Ranch.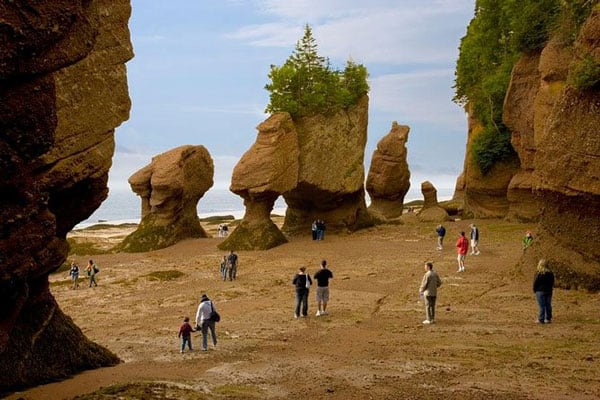 Your home away from home at Coastal Inns is perfectly conveniently situated next to Champlain Mall, Chapters Books and Bass Pro Shop to take care of all your family's needs. You will laugh and learn all the way through your journey as you explore the city filled with culture, history and interactive ways to get you back into carefree play.
Finish off your adventure filled day at the new Hub City Drive Inn, where you can sit and watch a movie in the comfort and safety of your own car.
Need more? Why not indulge in some Acadian Cuisine and fun at le Pays de la Sagouine, followed by a lobster learning experience on the bay at Ecocentre Homarus.
What's Included:
4-Night Double Accommodation  at  Coastal Inns Dieppe with Daily Hot Breakfast
Hopewell Rocks
Broadleaf Saddle & Paddle
Sticky Treat Alma
Resurgo
Moncton Walking Street Art Tour
Hub City Drive-In
Cooking at Pays de la Sagouine
Homarus EcoCentre
ENQUIRE ABOUT THIS TOUR