Outdoor Adventures in Fredericton
Freedom's Family Fun in Fredericton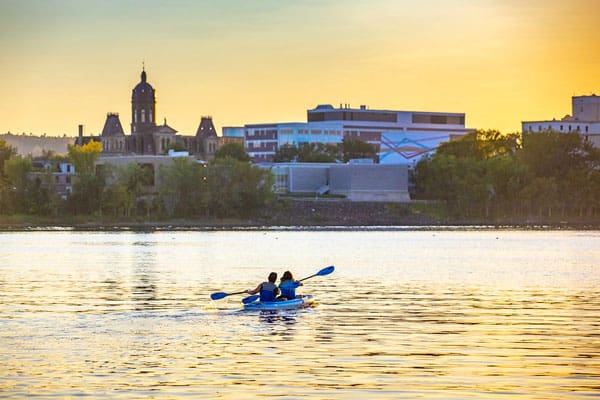 Looking to become a little adventurous in Fredericton this year?
Here is the perfect package for those looking to explore Fredericton, with some outdoor activities thrown in.
Enjoy two nights at the beautiful Delta Fredericton including one 3-course dinner in a private Gazebo.
For  adventure,  we have included one full day double kayaking rental at Second Nature Outdoors so you can explore  the  Saint John River.
As well, they will provide Bike Rentals for two so you can see the charming homes of Downtown Fredericton
ENQUIRE ABOUT THIS TOUR